Buy Now, Pay Later with Shop Pay Installments! "0" interest, No fee
"Fashion is not just for the young. Being stylish and beautiful is not a matter of age, it's a matter of attitude." - Anita Manfredonia - Founder
Mock Neck Batwing Turtleneck
This Mock Neck Batwing Turtleneck is an easy addition to your wardrobe. Relaxed and comfortable, it's the perfect piece to take you from morning to night. Made of soft material, it will pair with any outfit for effortless chic!
Super soft
Relaxed fit and easy to wear
Acrylic, polyester, nylon
Hand Wash, Dry Flat
One Size Fits Most (4-10) on average depending how tight or loose you like it.
What Our Customers Are Saying About Us!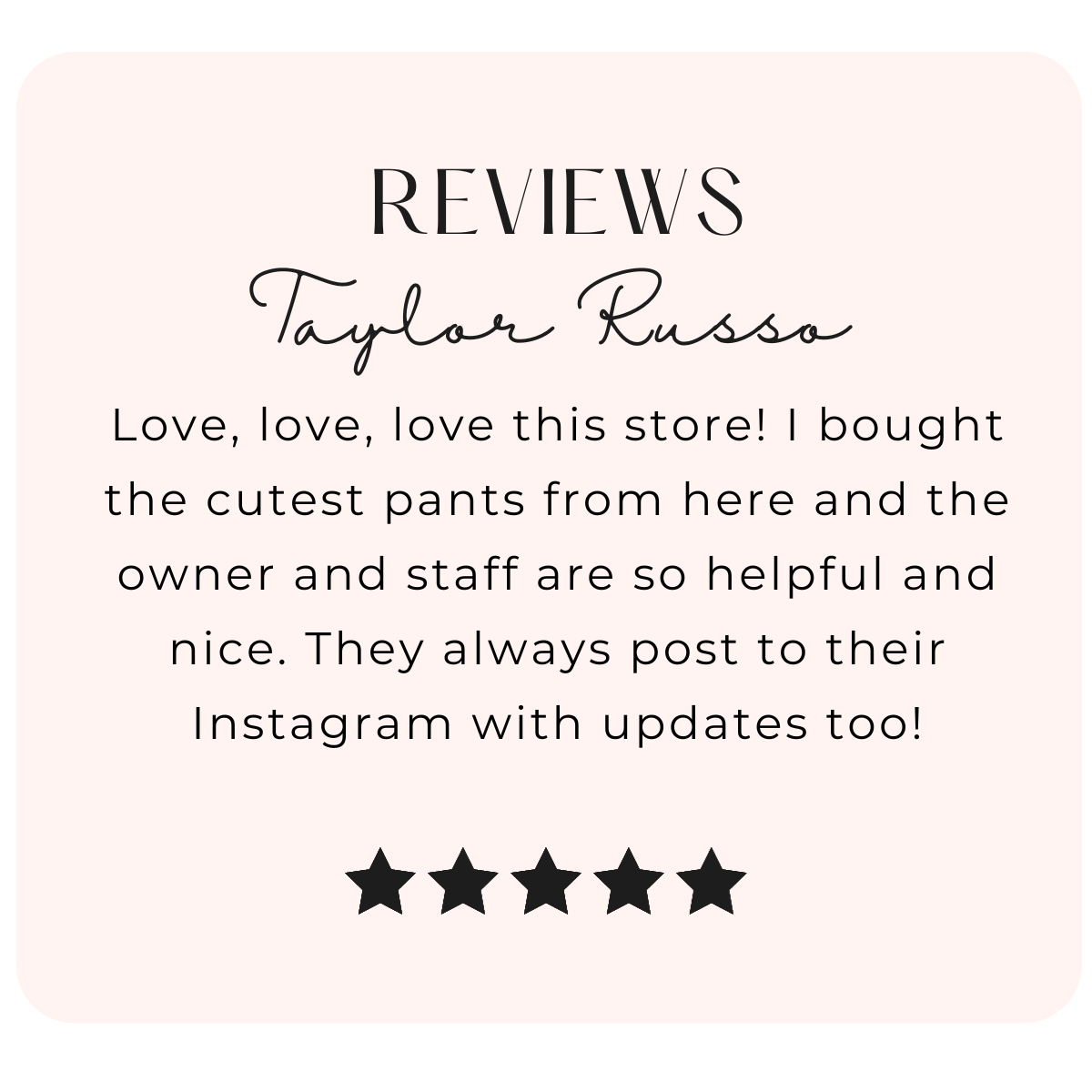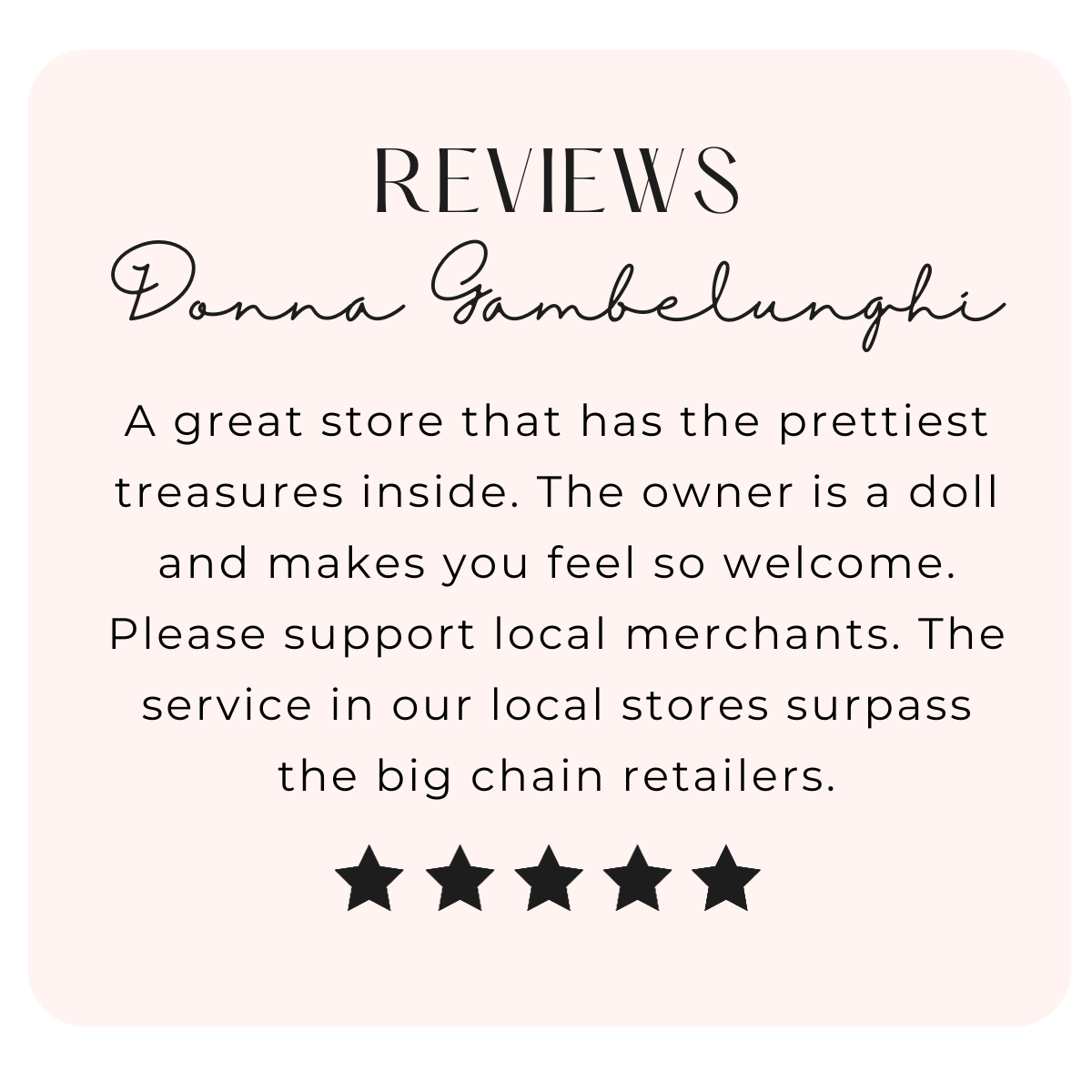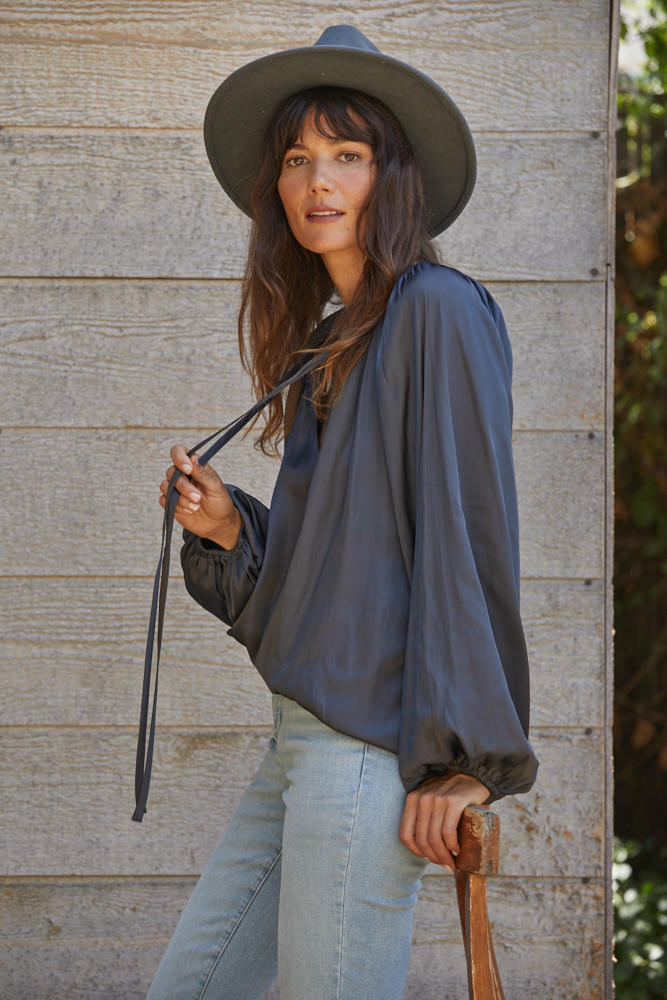 Inspired By A Lifelong Dedication To Fashion
Anita's Favorites
Are you a mom, daughter or a working professional? Find everything you need in one place. Styles I handpicked with you in mind, for your body type and lifestyle.
This collection is for you!
FAQ
Shopping for someone else but not sure what to give them?
Give them the gift of choice with a Pippy&Lily gift card.
*Gift cards are delivered by email and contain instructions to redeem them at checkout. Just forward the gift card via email to the gift recipient. The gift recipient just copy's and pastes the code in the coupon code section at checkout! It's that easy.
Our gift cards have no additional processing fees.
*Electronic gift cards are to be used online only.

Returns & Exchanges
We will gladly take back any item if you are not 100% satisfied for any reason within 14 days. If the item is damaged, we will gladly refund your money 100% minus the original shipping and handling charge (refers to web orders only). Personalized, monogrammed, sale and seasonal items are not returnable. If you would like to exchange or replace the item(s), we will ship the new item(s) free of an additional shipping fee. All items must be returned perfume and/or deodorant free clothing, unused with tags attached in its original package. No Exceptions. After careful inspection, we will determine the return status.
The same return policy applies to In Store purchase returns however, a *store credit will be issued. *Store credits can only be redeemed in store and not online at this time. 
When returning items to us, please use a carrier that offers a tracking number so in the event the package gets lost, you will be able to track it easily. We are not responsible for any packages lost in transit.
Customer Service & Returns:
Pippy&Lily, Inc.
Please email us at: anita@pippyandlily.com to get authorization and return details.
Ways to earn:
Signup: 200 Points
Place an order: 1 Point for every $1 spent
Share on Facebook: 50 Points
Follow on Instagram: 100 Points
Ways to redeem
Free shipping coupon: 250 Points
$10 off coupon: 500 Points
$20 off coupon:1000 Points
Referrals
Give your friends a reward and claim your own when they make a purchase.
They get $5 off coupon
You get $5 off coupon
How Do I Sign Up?
Head over to the pink gift box that says "Rewards" on any page.
Sign In with your Pippy&Lily Log in or create a profile and you're in the club! It then becomes automatic.
Our products cater to different body shapes and sizes, ranging from XSmall, Medium, Large and XLarge. Keep in mind that sizing may vary as our products come from diverse origins. Some vendors may not offer certain sizing and that is why you won't see either XSmall or XLarge in some cases.
Refer to the size charts in our product descriptions and feel free to reach out if you need help.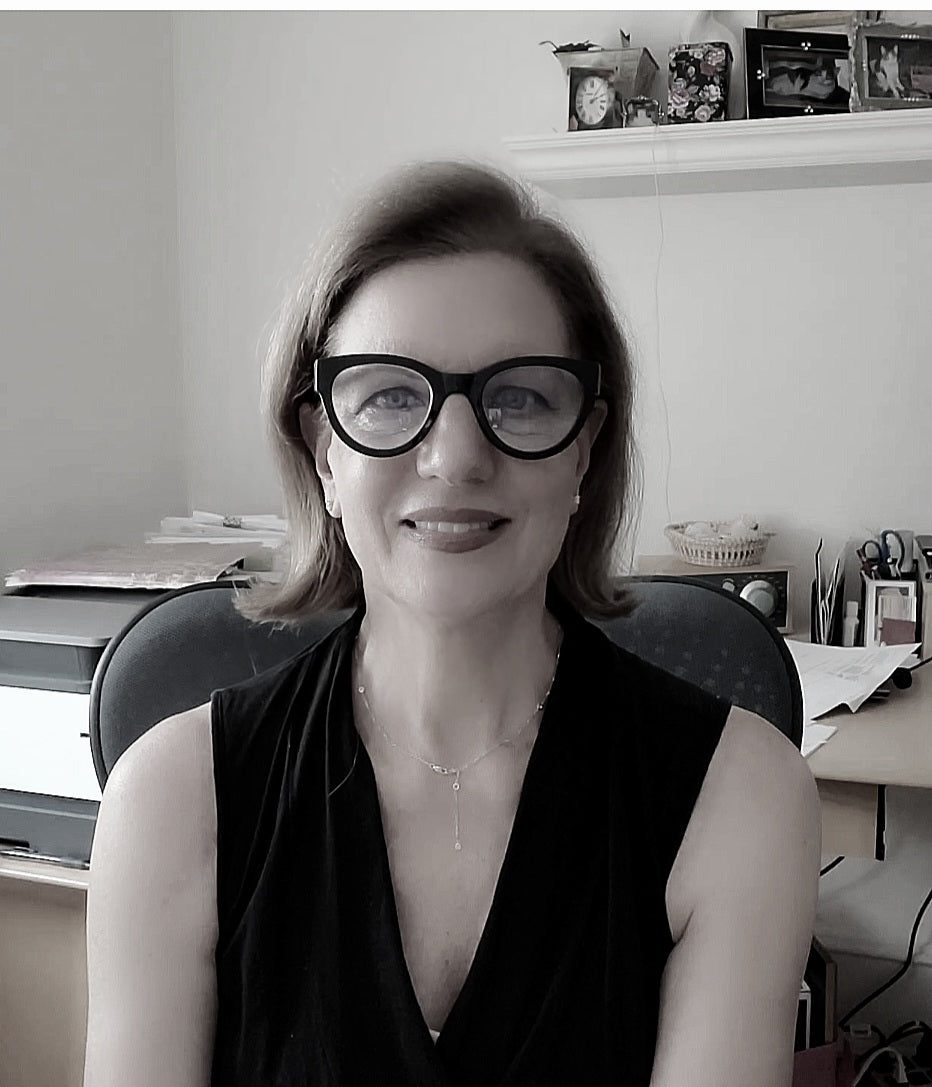 How I Started
From The Owner
My mom was my inspiration and has watched my journey from the beginning. She passed away in 2021 at 96 years old. I dedicate my store to her.
Retail was in my blood. My journey began when I was a 5 year old child watching my grandfather, who emigrated from Italy and mom run a small Italian deli in suburban New York. I guess it ignited a lifelong passion of owning a business. I was also surrounded by strong women, my maternal grandmother, mom and two aunts who all worked tirelessly to pursue their dreams.
I remember my grandmother always cooking in the small Italian kitchen behind the deli. Not to be sold, but to feed her family.
A Few Of Our Favorite Details

Customer Love
Step into our online store and experience the magic behind our 5 Star Rating on Google & Yelp!

Wear Now, Pay Later
Split your purchase into four equal installments with 0% APR and NO LATE FEES!

Pippy&Lily Rewards
Unlock a world of exciting perks and exclusive rewards from day one when you become a member.
We Give Back
When you shop with us, you're supporting NY Organ Donation, Cancer Research, and women's causes.